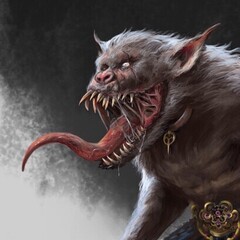 Alpesh Parekh
Concept artist at Future House Studios
San Francisco, United States
Summary
ALPESH PAREKH
I'm a professional concept artist and visual developer based in San Francisco. My expertise in art includes many forms, from traditional media and digital media, While my main focus is AAA game design.
________________________________________
PROFESSIONAL SUMMARY
MMO Character Artist / Creature / visual Development
• Professional with over 2 years of experience and internship for 4month in USA. creating characters and objects from concept to game integration in a production environment.
• Extensive background in digital and traditional arts in CG characters.
________________________________________
SKILLS
•Advanced knowledge of human and animal anatomy with mixing creature design.
• Strong understanding of form, gesture, scale proportion and the importance of silhouette in regards to conceptual design.
• Extensive background in digital and traditional arts.
• Guides and mentors other artists
• Regularly seeks out relevant techniques and technologies in the art.
SOFTWARE APPLICATIONS
Photoshop, Illustrator, Maya, Zbrush, Keyshot, Blender, Cinema4D, Redshift, Substance Painter.
Skills
Keyframes
Environment Design
Character Modeling
Vehicle Modeling
Matte Painting
Motion Graphics
Storyboarding
Concept Art
Painting
Marketing Illustration
Graphic Design
Vector Illustration
Watercolors
Sketching
Traditional Art
Visual Effects
Concept Design
Digital Painting
Illustration
Software proficiency